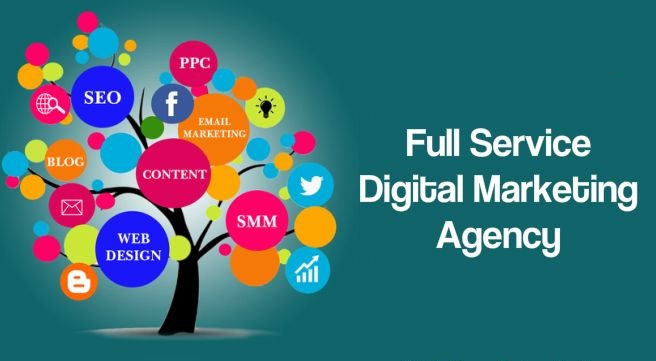 Oct / 16
TRAFFIC DIGITAL AGENCY DUBAI
TRAFFIC DIGITAL AGENCY DUBAI
Are you concerned about getting more traffic to your web site? In this digital era, quality traffic is everything and is the fastest way for brand awareness and sales. Digital marketing turns out to be the most efficient investment these days to get the right traffic. Dubai is an emerging market for entrepreneurs around the world and they opt for a traffic digital agency Dubai for the same.
Which Traffic Digital Agency ?
If you are seeking for top notch services for a total package in digital marketing, it's time to take a sneak peak into some of the top companies. Here are some alternatives for a traffic digital agency Dubai to consider for your advertising and digital marketing services.
Scarlet Media
Full service digital agency Scarlet provides solutions not only for organic traffic through search engine optimisation, but also for mobile marketing services. Simply connect Scarlet Media and reap the benefits of its solutions as one of the best full service digital agencies in Dubai.
Scarlet is a boutique agency with HQ in Istanbul and in Dubai. Dubai branch is focused on digital communication and consultancy across Middle East and serving Ford Middle East, Yale Middle East, Yamaha, Ovomaltine, Alpro, Volvo, Oman Airlines, Kuwait Financial House, Swatch Group, Calzedonia, Zilli, Berluti, Brioni, Dubai World Trade Center and many more brands.
Scarlet is expert in creating engaging content for SEO and social media. They are running social media campaigns mainly for new brands and making them more popular in MENA.
Connect them at +971526998809 or via www.scarletmedia.net
Skyrocket Dubai
Skyrocket Dubai is a traffic digital agency Dubai with experience of over 15 years. The executives at this digital agency are eager to precisely understand client's requirement and offer the best content for traffic in Dubai and marketing strategy to help a brand stand out of the crowd. www.skyrocketmedia.org
Skyrocket stays ahead of its competitors in the use of modern technology and its implications for video marketing. They are skilled in using augmented reality, 3D Animation, Holographic Display and many more. Sounds exciting! Right?
They offer a wide array of services:
PPC Advertising
Videography
Animation
Google and Youtube advertising
Huge Digital
Based in Concord Tower of Dubai Media City, the operators of Huge Digital focus on creating powerful and persuasive content for spreading brand awareness. The company also has other branches in India, Egypt and Kuwait to offer your business an international boost. This full-service digital agency offers the following amenities_
Digital marketing
Content marketing
Market research and insight and a lot more.
Interesting to know about the brands they have worked with_Lexus, Papa Johns, Oreo, Mangroovy, Inglot are some of them.
Digital Tasweeq
This is another full service digital agency based in Dubai and provides a marketing solution to businesses of every stratum. Digital Tasweeq is specialized in outbound as well as inbound marketing. Here is a brief overview of all the services they provide_
Web designing
App development
Web development
Social Platforms Management
iOS development
SEO and a lot more.
Digital Tasweeq proudly operates a portfolio of several brands, such as Thomas Gulf, Eagles glory, Wayanad Ranches, Dubai Mentalist and many more.
SocialEyes Dubai
This digital engagement agency has many branches worldwide. Socialeyes Dubai has a team of experts for marketing, technological advancements in marketing and marketing strategy planning. Sounds fancy, No? They have worked with world-famous brands like Pringles, Pinar, Turkish Airlines, etc. They offer a complete package of services for your business